Cards - component of a game
Cards - component of a game
Cartamundi's advanced technologies employed throughout the playing card manufacturing process ensure the highest quality.
Cards are produced based on our clients' designs. When it comes to product planning, we recommend taking advantage of the knowledge and experience of our team, who will be happy to advise you and help you optimize your output.
Discover a wide range of available options, standard sizes and individual shapes.
Standard card formats
Are you interested in a different card format? Ask, we will be happy to advise you!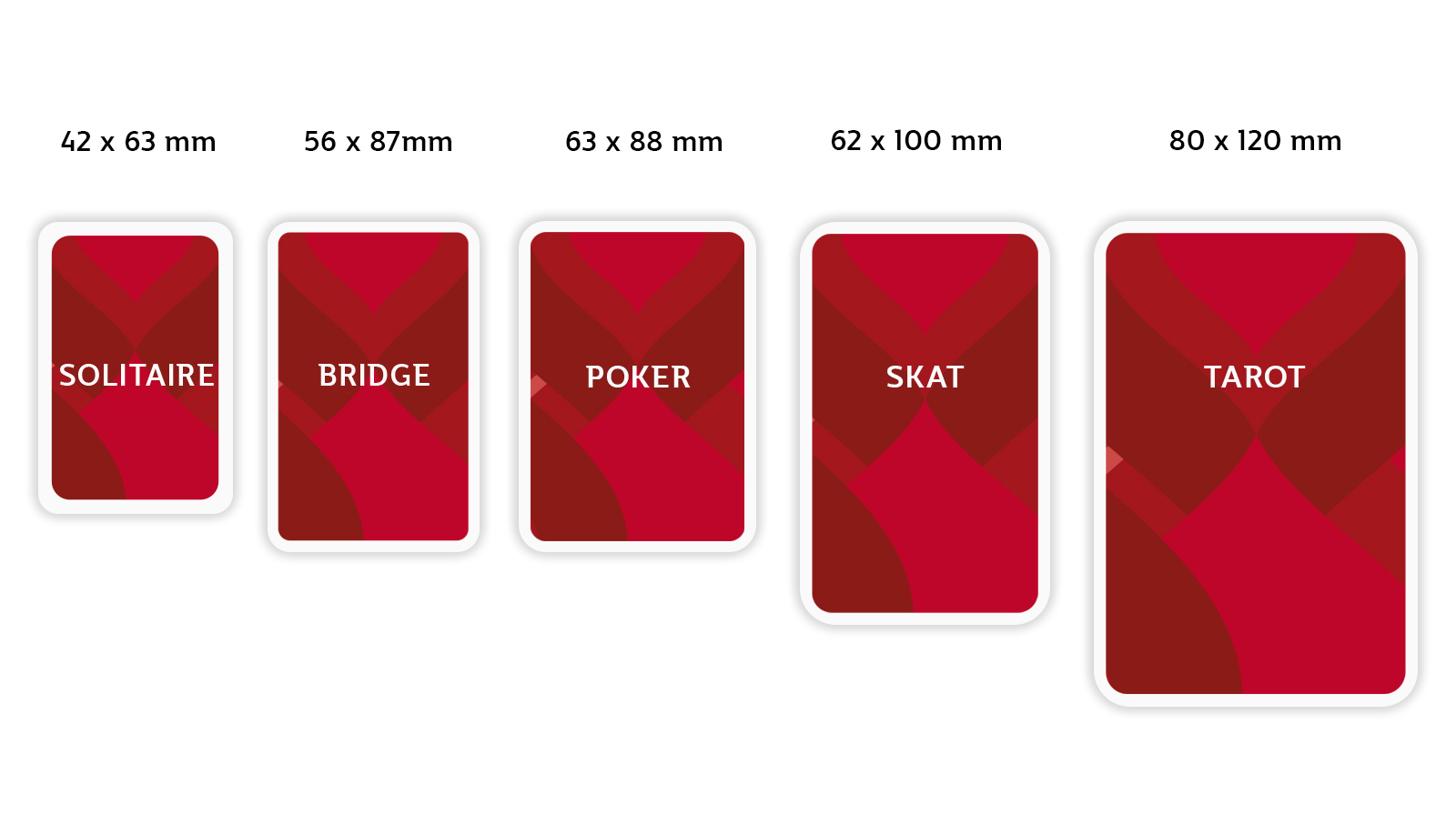 Standard raw materials
Single-layer cardboard stock:
FSC Monojet 250
FSC Monojet 300
FSC Monojet 350
Professional card stock (two-layer):
FSC Classic 285
FSC Casino Matt 300
FSC Zenith Satin 300
FSC Casino Satin 330
Professional canvas card stock (two-layer):
FSC Casino Linen 300
FSC Zenith Linen 300
Frame or bleed cards?
This is the perennial question and dilemma of any designer. Below, you will find examples that will address your concerns.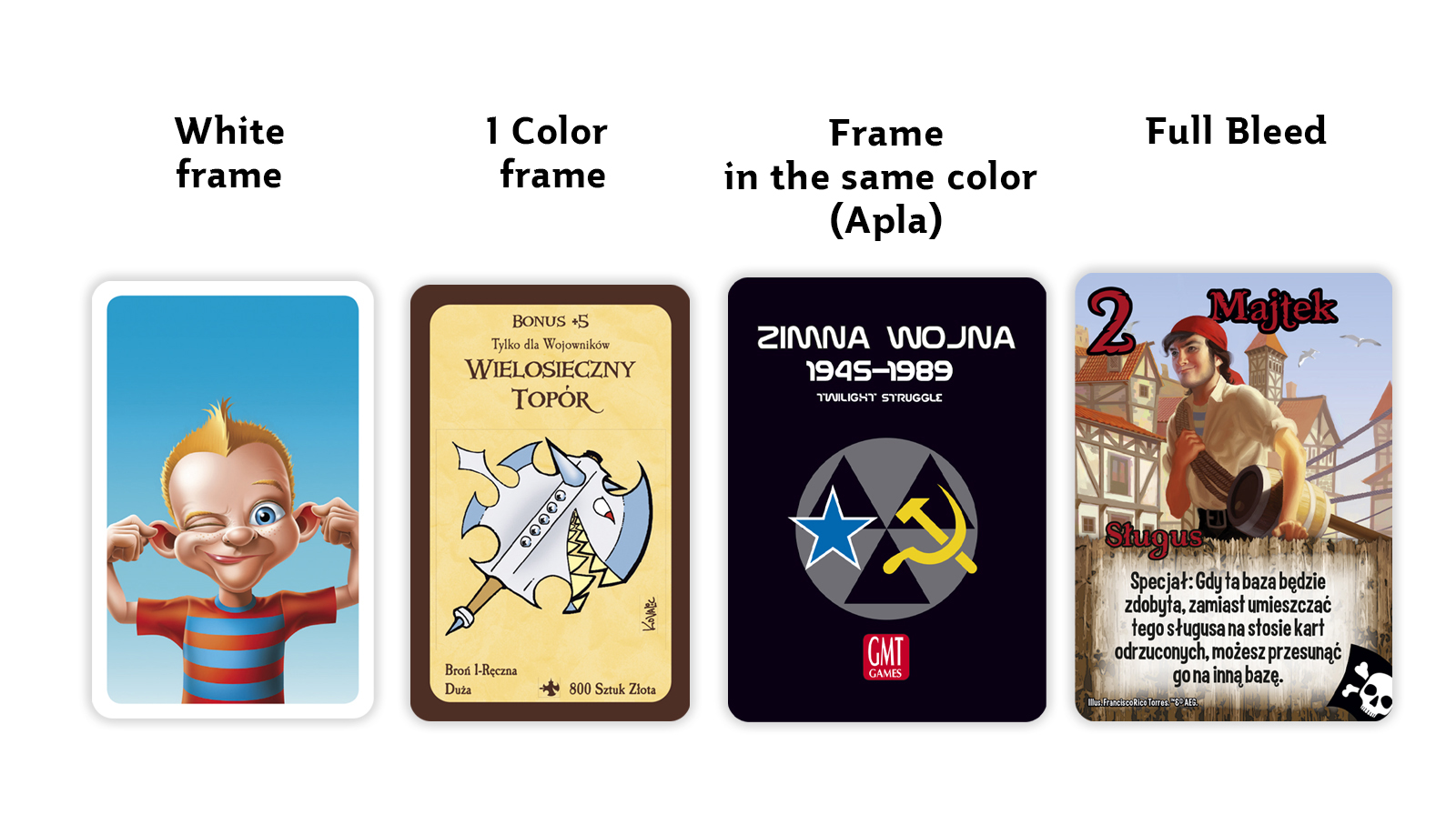 Or perhaps you fancy something in an unconventional shape?
Cartamundi also offers cards in unconventional shapes.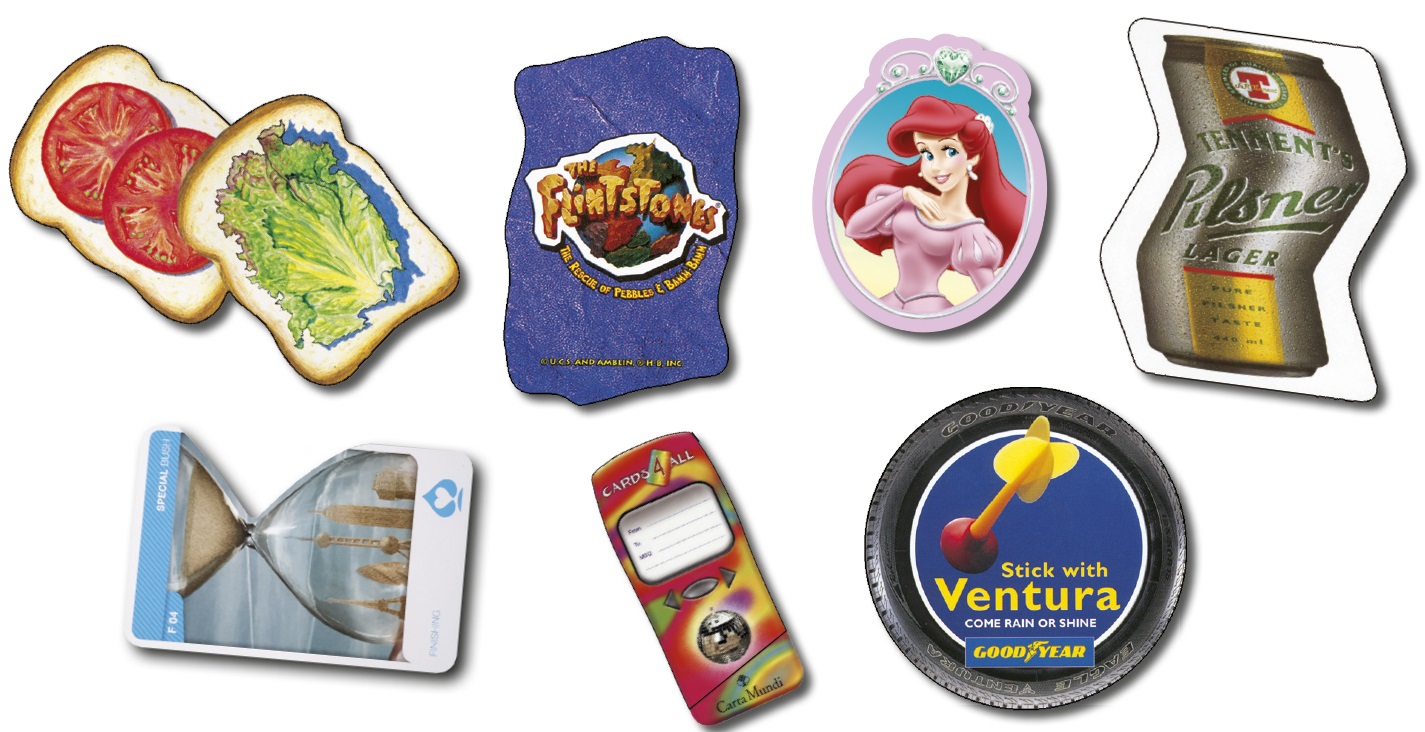 Packaging
We can package card decks in:
Cellophane with a tear strip
Heat-shrinkable foil
Flow pack (metallized or transparent)